Winner of the inaugural
Andre Simon "John Avery" Award 2013
& the Louis-Roederer Chairman's Award 2013.
"
This comprehensive tour of the history, land and most important producers is both authoritative and entertaining.
" - Eric Asimov - The New York Times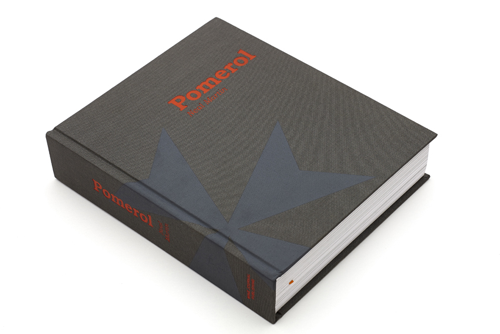 "It is a treatise on this small but very important commune which, I believe, will not be bettered within our lifetimes. Clear a space on your favourite bookshelf as soon as you can." - Chris Kissack, www.thewinedoctor.com

Three years in the making, the award winning "Pomerol" is the definitive book on one of Bordeaux's least known appellations. Authored by Neal Martin, founder of Wine-Journal and presently a contributor to The Wine Advocate, it is a personal portrayal that seeks to convey the spirit of Pomerol both past and present. Within its 592 pages readers can discover the real name of Jean-Pierre Moueix and what transpired on Jean-Claude Berrouet's first day working for him; the courage of Gabrielle de Sauvanelle during the Revolution; the untold story of "Domaine de Mautretat" and whose vineyards Alexendre Thienpont once mistakenly picked. The book features…
Detailed analysis of the history and viticulture of Pomerol, plus a new perspective on its terroir.
Forty-three in-depth profiles of Pomerol estates with a wealth of information hitherto unpublished.
Interviews with all the major proprietors and winemakers including amongst others: Jean-Claude Berrouet, Denis Durantou, Jacques Guinaudeau, Christian Moueix, Michel Rolland and Alexandre Thienpont.
Full double-page images by award-winning Swedish photographer Johan Berglund.
Hand-drawn maps by proprietors… and one collage.
Vertical tastings conducted especially for this book.
A 100-page "A-Z of Pomerol" detailing almost 400 crus, past and present.
Vintage guide back to 1945.
Lemmy from Motörhead.
The book will cost £50+P&P (or the equivalent in other currencies) and will only be available through this website from around early December. Subscribers to www.erobertparker.com should be able to order the book through the eRP website. Multiple orders of SIX copies will also be available in order to reduce postage per book, which is recommended and more cost effective. To register your interest please complete the form on this website.